Ik ben trots op het team van NL.NU. Ervaren, hoog opgeleide docenten met passie. Ieder met zijn eigen specialisatie. Samen zorgen we ervoor dat jij goed voorbereid wordt op het inburgeringsexamen.
NL.NU is een onafhankelijke particuliere school maar wel met het keurmerk van Blik op Werk. Omdat we dit keurmerk hebben, kun je bij ons les volgen met een DUO lening. Onze cursisten hebben de lessen met een 8,9 gewaardeerd en Blik op Werk heeft ons het maximale aantal van 4 sterren toegekend.
NL.NU is geen onderdeel van een grotere organisatie. Dit maakt de school heel flexibel. Natuurlijk hebben we standaard trajecten bijvoorbeeld voor A1 maar als het nodig is, kunnen we een traject verkorten of verlengen. De cursist, dus jij, staat centraal.
Bij ons zijn geen lange wachttijden omdat we een groep al vanaf 5 cursisten kunnen starten. Vind je dat nog te veel en wil je de onverdeelde aandacht van je docent dan zijn ook privé lessen of lessen met 2 tot 4 cursisten mogelijk voor een aangepaste prijs.
Onze daggroepen hebben 3 keer per week 3 uur les (online 2 uur) en de avondgroepen hebben 2 keer per week 2,5 uur les (online 2 uur). De groepen zijn ingedeeld op niveau en dus redelijk homogeen.
Jouw tevredenheid staat bij ons centraal. Wil je eens komen kijken of onze school bij jou past? Na een gratis intake, kun je één of twee proeflessen volgen. Als je besluit om niet verder te gaan, dan waren deze lessen gratis.
اقرأ باللغة العربية.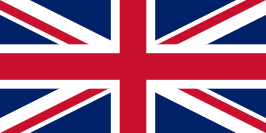 Read in English.